By George Bate
On the verge of the release of The Unbearable Weight of Massive Talent, it's more evident than ever that Nicolas Cage remains one of the most compelling actors of all time. His performances range from emotional and proud to outrageous and absurd, but Cage never phones it in and always captures the audience's attention one way or another. As Cage's filmography is reappraised in light of recent hits such as Mandy and Pig, one film stands out for its suspense, tension, and underrated Cage performance. That film is 8MM.
8MM was released in 1999 and came from director Joel Schumacher, famous for helming films such as The Lost Boys and Batman Forever. 8MM was Schumacher's follow-up to the universally derided Batman & Robin and marked a stark shift in tone and style from the director's previous effort. The film follows Nicolas Cage's character Tom Welles, an expert private detective who has gained a reputation for reliably delivering results for wealthy and high-profile clients. This reputation leads Welles to be hired by an elderly woman named Mrs. Christian, who has discovered a snuff film in her late husband's locked safe and desperately wants to know whether the video is authentic or not. Welles takes on the case and is sent down a path into a seedy and sadistic underworld as the mystery unravels.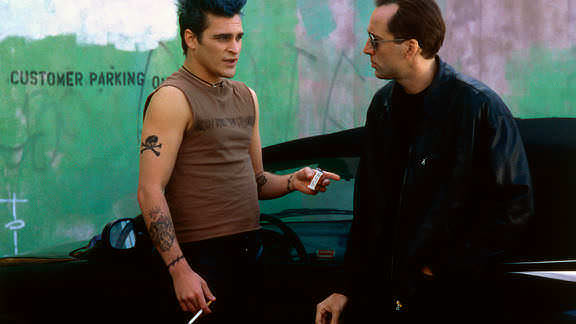 8MM was a moderate box office success, earning $96 million from a $40 million budget, but received largely negative reviews from critics. The film holds a 22% approval rating on Rotten Tomatoes, with a critics consensus that reads, "Its sadistic violence is unappealing and is lacking in suspense and mystery." This was accompanied by a 19 out of 100 on Metacritic and a C- average score from audiences surveyed by CinemaScore.
Despite the negative reception upon initial release, 8MM warrants more attention and deserves more credit as a horror and neo-noir film. It's abundantly clear that 8MM is influenced by David Fincher's Se7en, a film that was as disturbing as it was fascinating. And, like Se7en, 8MM is a beautifully ugly film. Schumacher and cinematographer Robert Elswit team up to depict a gritty and grimy world. The film is populated with awful people, disgusting environments, and disturbing behavior. The audience is very much in the shoes of Cage's character, who is completely unfamiliar with this side of the world as he tries to solve this mystery.
8MM works effectively as a horror movie in the same way Se7en did. 8MM doesn't scare with blood, guts, and gore, but, rather, is scary for the topics it explores so bluntly and openly. As the film progresses and the mysteries unravel, it becomes progressively more and more disturbing as the motives and behaviors of various characters are revealed. The sheer depravity of what's on display doesn't make for necessarily enjoyable viewing, but certainly evokes the fear and physical reactions one would expect from a horror film that gets under your skin.
Beyond a horror film, 8MM delivers as a neo-noir detective drama. Aesthetically, the film is covered in shadows and rain, which adds to the mysteriousness and insidiousness of the overarching narrative. Nicolas Cage fulfills the role of a private investigator perfectly as the film plays out very much like a mystery. The question at the core of this film remains: is the snuff film authentic? Does the woman in the video actually die or is this fake? But, as the film progresses, layer upon layer is added to this mystery as it becomes a cross between a missing person's case and a criminal conspiracy.
8MM can be applauded for never becoming convoluted or long-winded. It's an incredibly easy to follow that doesn't get lost in the ins and outs of its plot. Cage is also backed up by a stellar supporting cast. Joaquin Phoenix plays Max California, an adult book store worker who becomes Welles' investigative partner. James Gandolfini and Peter Stormare take on the roles of potentially villainous adult film creators. And the film also features a young Norman Reedus in a brief cameo for any The Walking Dead fans out there.
8MM is by no means a perfect movie, and is certainly an acquired taste given the disturbing nature of its plot. Nonetheless, it remains an underappreciated film in Nicolas Cage and Joel Schumacher's filmographies and is rarely recognized as a horror film, which is most certainly is.
8MM is available to stream on Hulu.