By George Bate
Many of the funniest movies of all time are movies that were never made to elicit laughs, but, rather, are unbearably and unintentionally hilarious. A similar pattern exists among horror movies as there are various films that were not made to frighten audiences, but did so nevertheless. Here's a rundown of films that were not intended to be horror films, but most certainly are given the terror they bring to audiences.
The Wizard of Oz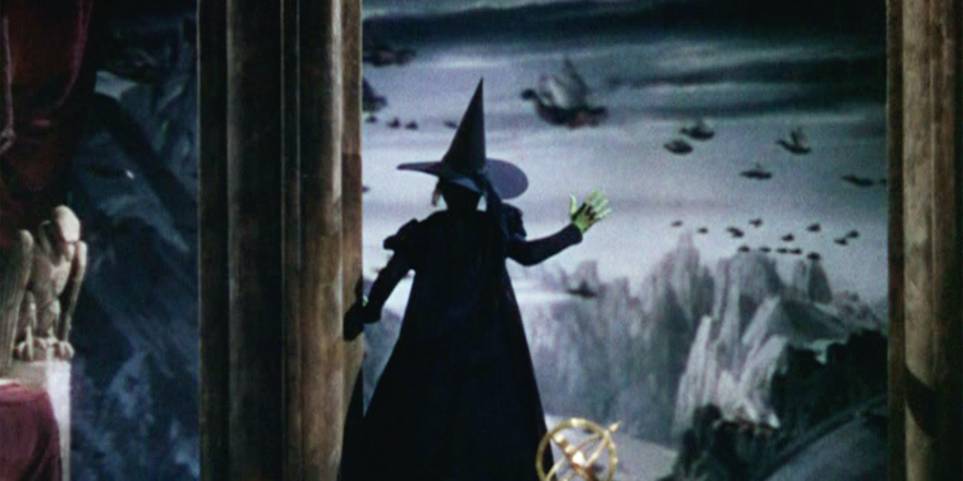 The Wizard of Oz is one of the most beloved films of all time. An adaptation of L. Frank Baum's classic children's fantasy novel, the 1939 musical fantasy film was an immense success as it was nominated for the Academy Award for Best Picture and is now a permanent fixture in popular culture. Despite the intended audience of the film, however, The Wizard of Oz is certainly a creepy film to say the least. All of the scenes involving the green-skinned Wicked Witch of the West and her crew of flying monkeys have terrified audiences for years. Margaret Hamilton's performance as the villainous witch is terrific and bolstered by some incredible makeup. At one point, she threatens to kill Dorothy with a level of darkness and realism seldom seen in children's films. There is also an unnerving tone that resonates throughout the film. It takes place in a magical and mystical setting, but there's something off about it all. In addition, there are a number of behind the scenes horror stories that make rewatches of The Wizard of Oz all the more settling. Some of these stories were recently depicted in an episode of AMC's Cursed Films with commentary from film expert Gregg Turkington. Emphasizing this point even more, a horror movie set in the world of Oz was reportedly in development as of 2017.
The Cat in the Hat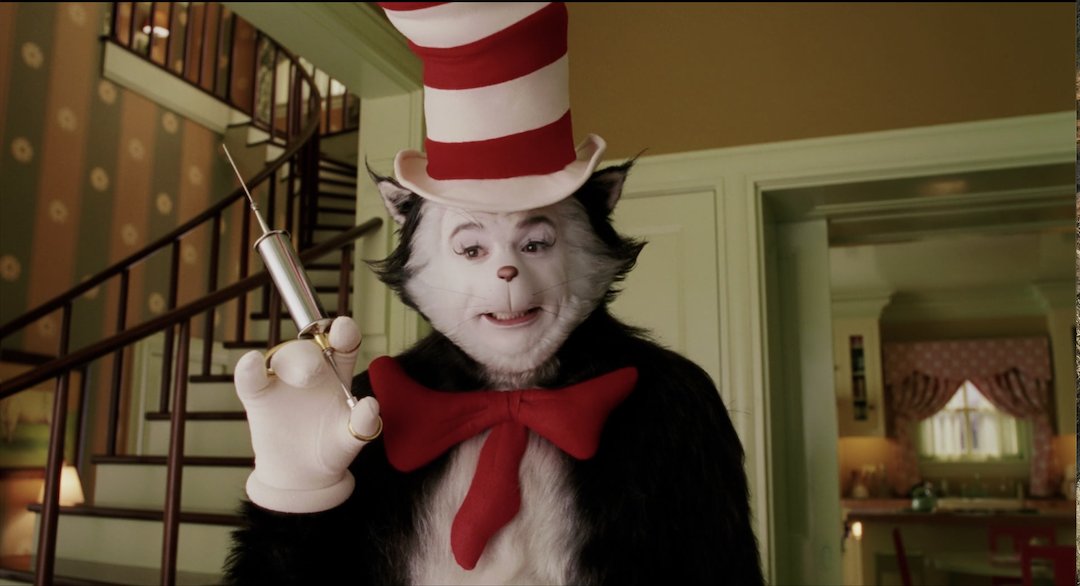 Another children's movie that brings into question the definition of children's movies, The Cat in the Hat is infamous for all the wrong reasons. The movie led to Dr. Seuss' widow Audrey Geisel denying further live-action adaptations of her husband's works, was a box office disappointment, and has an astonishing 9% approval rating among critics on Rotten Tomatoes. But, while The Cat in the Hat can't be appreciated as an adaptation of Seuss' classic book, it can be appreciated as an unintentional horror movie. This 82-minute feature is pure terror for Dakota Fanning and Spencer Breslin's characters, terrorized by a home-invading talking cat who bends the rules of reality. Quick searches on YouTube yield various compilations of the movie's horrifying moments.
Willy Wonka & the Chocolate Factory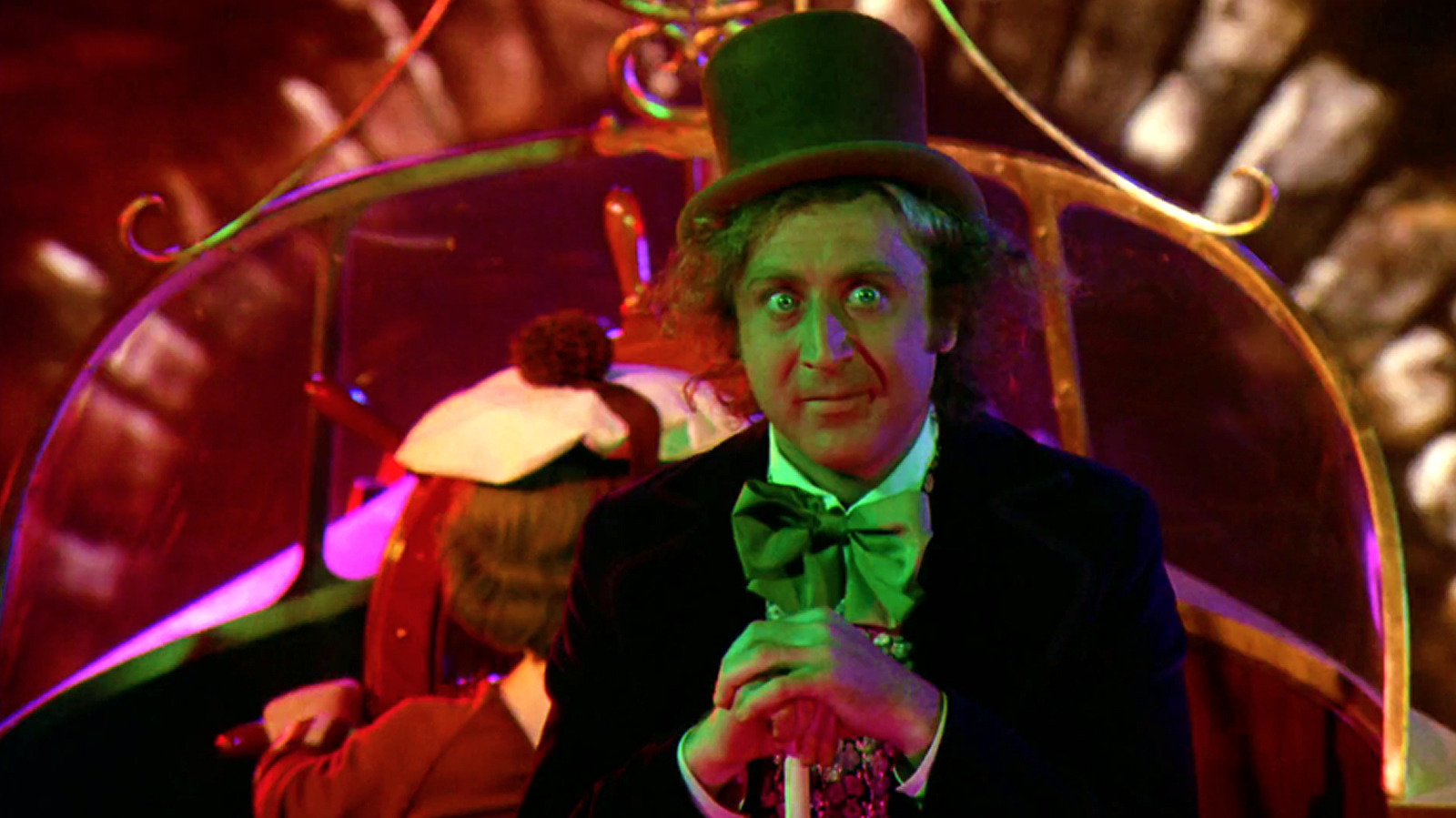 Roald Dahl's innocent story plays out, structurally and tonally, like a twisted horror film in the 1971 adaptation starring Gene Wilder. Although the film is regarded as a classic, there's plenty of terror on display here. Kids seemingly die, there's a terrifying boat scene, and Wilder's Willy Wonka is having a wildly good time at the expense of others' well-being.
Nightcrawler
A departure from other films on the list so far, Nightcrawler is a disturbing depiction of the depths people will go to for status and recognition. Jake Gyllenhaal cuts a disturbed and obsessive figure, hell bent on bending the rules (and ethics) to make a career as a photographer in California. The film doesn't have outright visual scares, but gets under your skin in ways the best horror movies do.
Harry Potter 1-8
This may be a bit of stretch for some, but the Harry Potter films are terrifying at times. The first three films were rated PG, but were sure to elicit fear in young audiences watching upon their initial release. The scary premise of an evil dark lord pursuing a prophesized Chosen One aside, the Harry Potter films feature jump scares, scary creatures, disturbing imagery, creepy castles, dark forests, and more. Yes, Harry Potter is certainly a fantasy franchise, but it may also be recognized as an unintentional horror series.