By Josh Reilly B. and George Bate
WARNING: The following review contains spoilers for Moon Knight – Episode 6: Gods & Monsters
Moon Knight's sixth episode just arrived and rounds out an entertaining and emotionally impactful, albeit poorly structured, MCU series. After last week's stunning episode (which we gave a rare 10/10), the Disney+ show picks up following the revelatory odyssey of Marc / Steven that revealed his traumatic childhood and the origins of his dissociative identity disorder (DID). With Harrow now in possession of Ammit, Layla attempts to stop the incoming reckoning by releasing Khonshu. Meanwhile, Marc Spector, left for dead on Earth, chooses to try and save Steven Grant, rather than live a life in eternal peace.
Marvel Studios' series on Disney+ have yielded mixed finales to say the least so far. While Loki's conclusion opted against a CGI-heavy final battle in favor of a menacing villain and a focus on larger multiversal implications, WandaVision and The Falcon and the Winter Soldier deteriorated in their final episodes. Thankfully, despite a greater emphasis on action in the newest episode, Moon Knight's finale is far closer in quality to Loki's conclusion when compared to the other Disney+ finales.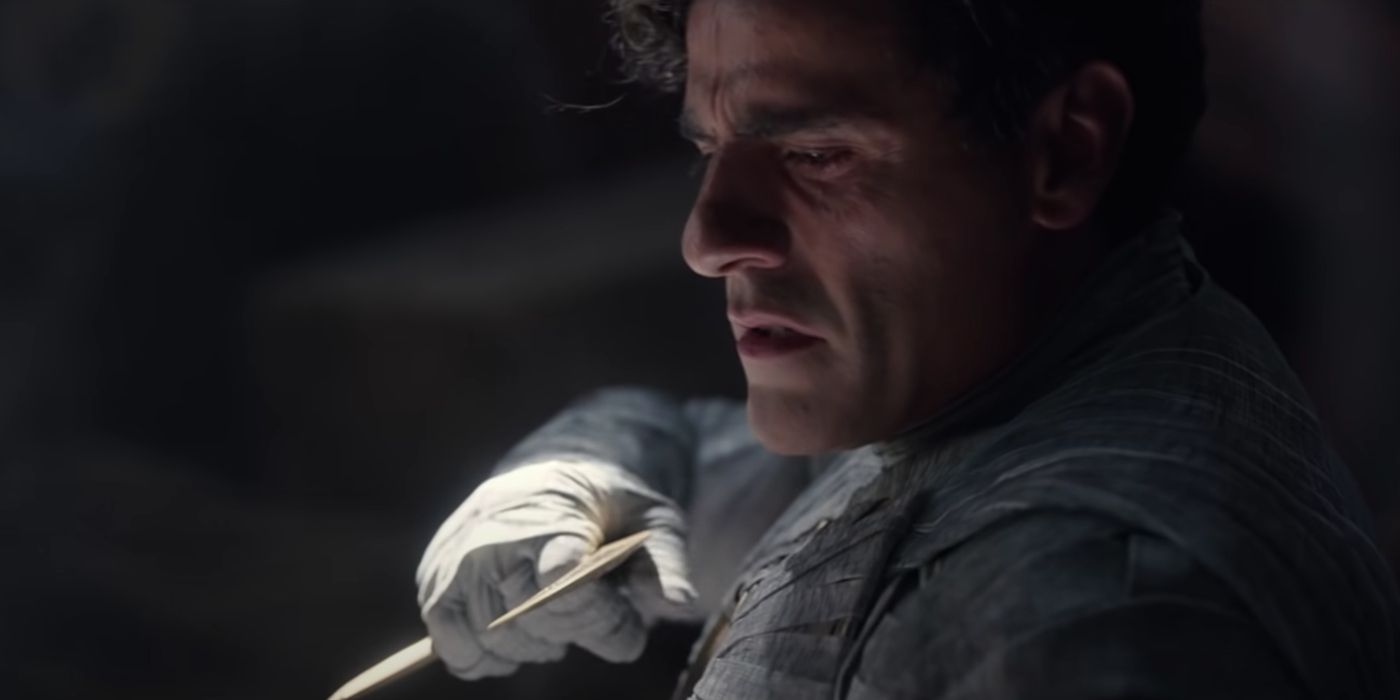 The emotional weight of the penultimate episode carries over here, with the aftermath of Steven's sacrifice explored. The episode opens with Marc in the Field of Reeds alone, with a life of much needed peace and quiet at his disposal. Despite this idyllic life literally and figuratively on the horizon, Marc chooses to return to the Duat and rescue Steven. Some may have qualms over the series' approach to DID, but, beyond these critiques, Marc and Steven's reunion made for an emotionally impactful moment. To see Marc throw away the possibility of a perfect afterlife in favor of saving the 'person' who helped him cope with so much trauma and hardship was profoundly moving. Oscar Isaac delivers a beautiful, heartfelt speech to Steven as he expresses how important he was to his well-being amidst such difficult times. And, when Steven is revived, Isaac's dual performances as Marc and Steven never felt more in sync as they did in this moment. The MCU has featured a number of accomplished actors during its 14-year duration and Oscar Isaac is among the very best of them.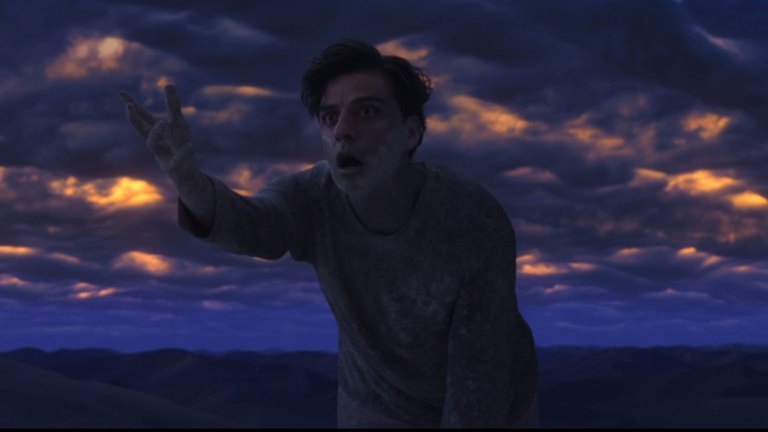 Following the return of Steven, Moon Knight's sixth episode moves at a relentless pace and proves to be the most action-packed installment of the series. Harrow uses Ammit's power to massacre the avatars of the other Egyptian Gods before unleashing Ammit herself, who chooses Harrow as her avatar. Ethan Hawke shines once again in portraying a different kind of Marvel villain, one who is more than willing to sacrifice himself for the greater good. Indeed, upon resurrecting Ammit and seeing that his scales are unbalanced, Harrow lays down before the God and accepts his fate without struggle. Other villains in the MCU, such as Thanos, have held similarly 'for-the-greater-good' motives that eventually crack under increasing pressure, exposing their hypocrisy. But this isn't the case for Harrow. His cult-like devotion to Ammit, however misguided, is pure and genuine.
To stop Harrow / Ammit's destructive judgments of civilians in Cairo, Layla binds with Taweret and becomes even more of a bad ass than she previously was. May Calamawy has been nothing short of spectacular in the role of Layla El-Faouly, and seeing her becoming Scarlet Scarab felt like a comic book come to life. Although an adolescent girl's question of "Are you an Egyptian superhero?" came across a little on-the-nose, Layla / Scarlet Scarab is another move in the right direction for representation, something the MCU should be especially commended for in recent years.
With Harrow bound to Ammit, Layla bound to Taweret, and a resurrected Marc / Steven bound to Khonshu, it's all-out action from there. Mohamed Diab showcases his superb eye for action as Moon Knight's finale more than delivers in this department. The fight between Ammit and Khonshu, set against the backdrop of the pyramids and streets of Egypt, could have easily come across as another messy deterioration into a CGI-heavy final battle, but Diab subverts this entirely. On the ground level, the hand-to-hand combat is excellent, especially as Moon Knight is in full view and fighting more than he's been seen in the entire season. The episode, and the series for that matter, never gets to the level of brutality that its rating and comments made by Kevin Feige suggested, but it doesn't need to. Moon Knight's finale features exhilarating and intelligently crafted action sequences that don't miss a beat.
With Harrow / Ammit defeated, Moon Knight's season draws to a close. However, in typical MCU fashion, fans are left with an interesting tease as to what's to come. A third identity of Oscar Isaac's character has been (rather overtly) hinted at throughout the season and is finally confirmed in the finale. After assuming control and bringing an end to Harrow's reign, Jake Lockley reappears in the mid-credits scene as a more brutal and frightening identity. Marc / Steven is already a complex character and Jake's introduction adds yet another level of complexity to the mix. In the vein of Scarlet Witch, Moon Knight is a character that fans root for despite being dangerous and unpredictable. This makes him standout amongst more conventional heroes and sets the stage nicely for what will surely be a second season for the show.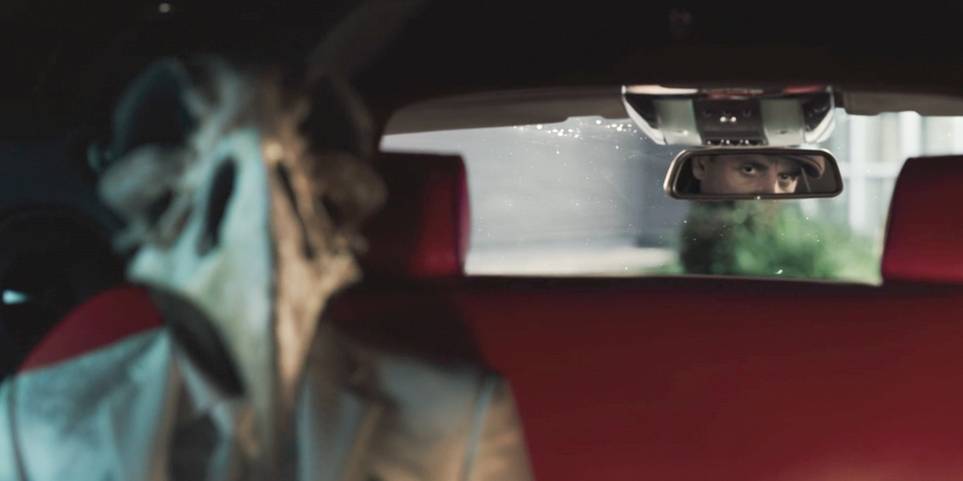 Verdict: 9/10
Moon Knight closes out in action-packed and emotionally impactful fashion, marking an improvement over many finales of Disney+ MCU shows to date. Oscar Isaac proves once again that he is one of the best actors to feature in a Marvel project, while May Calamawy and Ethan Hawke deliver once again. Director Mohamed Diab crafts a series of gorgeous action sequences that never get out of hand or linger too long. Despite the episode concluding far too abruptly, Moon Knight's finale finally reveals the presence of a third, potentially even more dangerous identity in Jake Lockley, which will make the wait for an inevitable second season all the more difficult. Ultimately, Moon Knight's finale solidifies the series' status as one of the best ever entries in the Marvel Cinematic Universe.