By George Bate and Julie Catherine
Hulu is an amazing hub of television shows, but there's also an incredible body of films available on the streaming service. Here are some of the best films currently streaming on Hulu.
Fresh
Fresh is not only one of the best Hulu original films, but also one of the best horror films in recent years. Our review can be found here:
Hustlers
Hustlers stars Constance Wu and Jennifer Lopez and follows a crew of New York strippers who hatch a scheme to steal from their clients. The movie, based on a true story, is as funny as it is poignant.
Another Round
The 2021 Academy Award winner for Best International Film is one of Hulu's best offerings. Mads Mikkelsen arguably delivers a career best performance in this black comedy-drama. Another Round follows a group of teachers in Denmark who come to believe that humans are born with a blood alcohol content deficiency of 0.05%, and implement a plan to maintain a BAC of 0.05% to be more creative and relaxed.
L.A. Confidential
Based on the incredible James Ellroy novel, L.A. Confidential is one of the best noir detective movies of all time. Nominated for Best Picture at the Academy Awards, the film follows a straight-and-narrow detective who tries to solve a series of murders while fighting off elements of corruption in LAPD.
Pain & Gain
One of the strangest inclusions in this list, Pain & Gain is probably the best film in Michael Bay's rocky filmography. Pain & Gain stars Mark Wahlberg, Dwayne Johnson, and Anthony Mackie and follows a crew of dimwitted bodybuilders who hold someone ransom.
The Other Guys
Will Ferrell and Mark Wahlberg team up for one of the most quotable comedies of all time. The Other Guys follows a disgraced cop and a nerdy cop who team up to investigate a corruption scandal in New York City.
Brothers
Brothers is a psychological thriller starring Jake Gyllenhaal, Tobey Maguire, and Natalie Portman. When a soldier is believed dead abroad, his brother starts a relationship with his sister-in-law, leading to dangerous consequences.
The Nice Guys
Another buddy cop comedy on this list is The Nice Guys. Shane Black's 2016 comedy was largely overlooked upon its initial release, but has gained a steady following since. Ryan Gosling and Russell Crowe will have you laughing for 2 hours straight.
Narc
Director and writer Joe Carnahan crafted a gritty, grimy, and violent cop drama and mystery with Narc. The film stars Ray Liotta and Jason Patric, and follows two cops who investigate the death of an undercover cop in Detroit.
Red Eye
Probably the most overlooked film in Wes Craven's legendary filmography, Red Eye is a must-watch for thriller and horror fans. The film follows a man (Cillian Murphy) who threatens a woman aboard a flight as part of an intricate assassination plot.
Prisoners
Denis Villeneuve has become one of the most acclaimed working directors, and Prisoners remains his best film to date (in our opinion). Hugh Jackman plays a man whose child is kidnapped and, when growing fed up with Jake Gyllenhaal's detective, takes the investigation into his own hands.
False Positive
The horrors of pregnancy are explored in this film co-starring Pierce Brosnan and Justin Theroux and led by Ilana Glazer's commanding performance.
Run
Another Hulu original horror film on this list, Run tells the tale of a mother's strange behavior toward her daughter bound to a wheelchair.
American Animals
Based on a wild true story and starring Evan Peters and Barry Keoghan, American Animals is a stylized heist thriller with a twist.
Logan Lucky
Steven Soderbergh's Logan Lucky is another heist film that makes this list. Daniel Craig gives a strange and hilarious performance and is accompanied by the terrific Adam Driver and Channing Tatum as the crew tackles a heist at a Nascar race.
Borat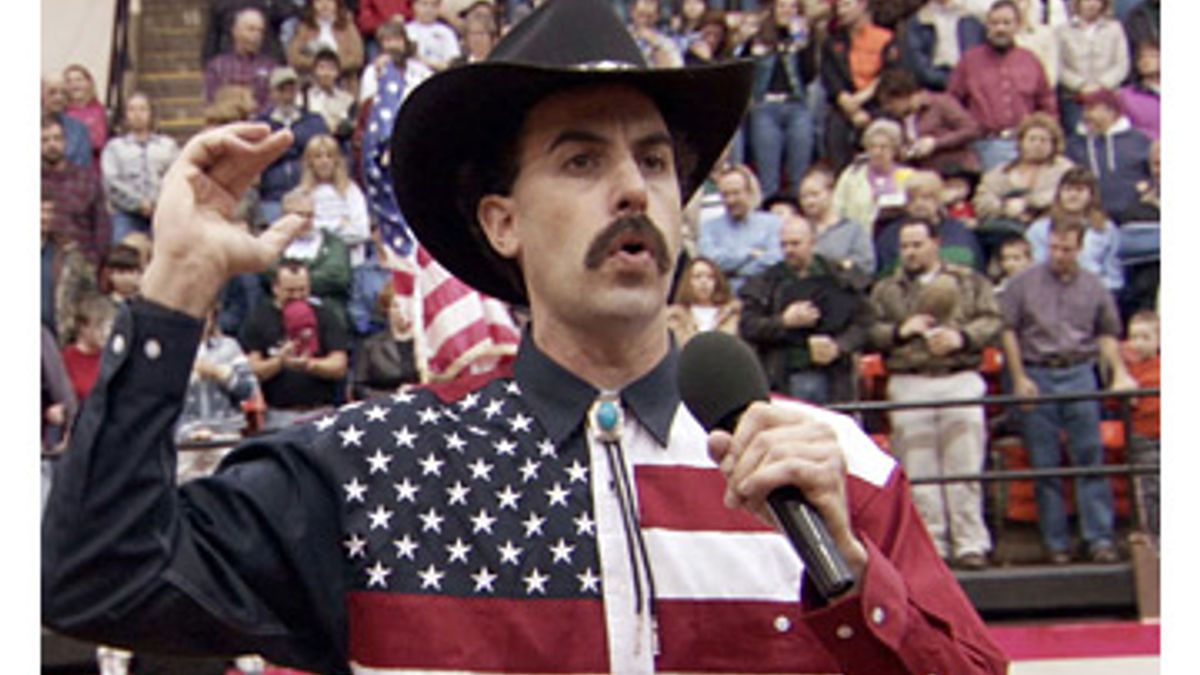 Sacha Baron Cohen's 2006 film changed comedy forever. The jokes and social commentary are still as cringe-worthy and effective today.
Rosemary's Baby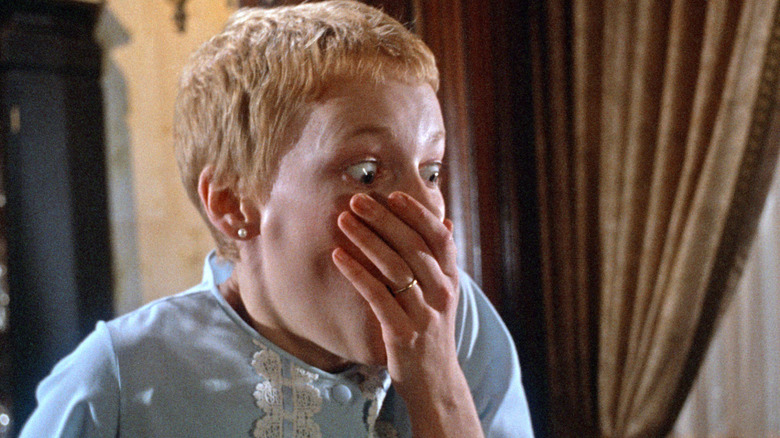 One of the best horror films of all time, Rosemary's Baby remains terrifying over 50 years since its release. The film follows a young, pregnant wife in Manhattan who becomes suspicious of her elderly neighbors.