By Josh Reilly B.
WARNING: The following contains spoilers for Moon Knight – Episode 1
The Marvel Cinematic Universe's Phase 4 continues with the latest addition to the blockbuster franchise Moon Knight. The new Disney+ series follows a menial, quirky man named Steven Grant (played by Oscar Isaac), whose job as a museum gift store employee and life altogether is changed forever when he experiences blackouts and visions of an Egyptian God. Moon Knight's debut episode takes inspiration from identity amnesia movies like The Bourne Identity and Memento, coupled with a dose of Split and Primal Fear, and all wrapped together in a characteristically entertaining Marvel narrative to deliver the best pilot for an MCU series to date.
Whether it be exploring the cosmic realm in Guardians of the Galaxy, street-level crime in Spider-Man: Homecoming, or magic in Doctor Strange, the MCU has showcased different, unique parts of its universe over its array of projects recently. Moon Knight continues this trend by plummeting viewers into a mystical side of the MCU that was previously unseen. There is a lore and history that can be felt in every moment of Moon Knight that feels distinct from what viewers have seen before, similar to how Eternals dove into previously unexplored depths. In turn, this immediately makes Moon Knight, from an overarching standpoint, a captivating watch.
What's particularly captivating, however, is Oscar Isaac's wild performance and the progression of events he experiences. Isaac throws away any semblance of subtly in favor of a grand, over-the-top, and genuinely unique performance as Steven Grant. His mannerisms, quirks, and crazy English accent could have led to a messy and silly performance in less capable hands, but Isaac absolutely nails the role. Indeed, it's a testament to the actor's talents that he takes on a role like this and runs with it. Isaac also brilliantly captures the panic and disorientation his character endures in this pilot. Like many identity amnesia movies/shows, his life starts out as normal (almost too normal) before the secrets are unraveled. And seeing Isaac's Grant face this confusion head on is exhilarating.
The degree of disorientation felt by Grant is palpable and allows for an entertaining progression of scenes. Grant's visions of the Egyptian God Khonshu (voiced by the wonderful F. Murray Abraham) are haunting and are framed and styled like a creepy horror movie. Very little information, however, is provided regarding Khonshu, the voices in Grant's head, and his blackouts, which makes for an intelligent decision in the pilot. Similar to series like Loki and WandaVision, part of the joy of a week-by-week MCU adventure is watching as the mystery unfolds and the secrets are revealed. Not too much, but not too little, is given away in Moon Knight's first episode.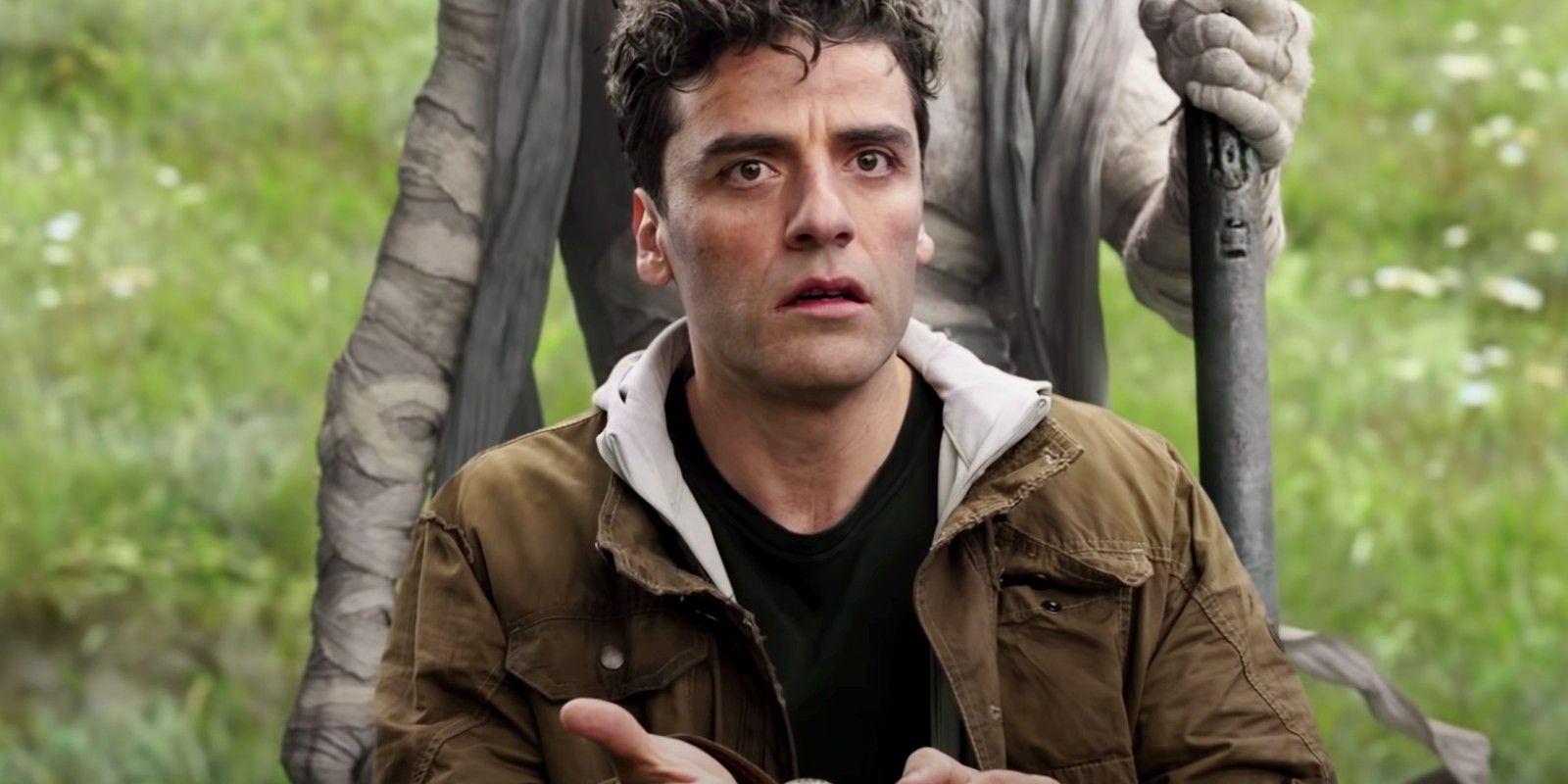 Also making an appearance in the pilot is Ethan Hawke's Arthur Harrow, the series' lead villain. Hawke remains one of the most underrated actors working today, which makes his inclusion in the MCU so exciting. Few actors exhibit the range Hawke has at his disposal, and he certainly flexes his skills in Moon Knight. Hawke is equal parts menacing and charismatic as he plays an unexpectedly sizable role in the first episode relative to villains of previous MCU series. His character, Arthur Harrow, kicks the series off with a disturbing sequence involving crushing glass and placing it in his shoes. When Harrow appears later, the subtle crunching of glass can be heard as he limps. Hawke plays Harrow like a cult leader, even down to the costume he's wearing. His interactions with Isaac's character are purposefully disorienting as Grant struggles to come to terms with what's going on, which adds to the menace and mysterious mess of the antagonist.
Hawke's appearance preludes an incredible action sequence that stands out as one of the best in the MCU to date. Grant flees from Harrow's followers by hopping in a bakery van and driving away. Grant, who distinctly lacks proficiency in anything physical or action-oriented, panics (as one would) as he is followed and shot at on a windy, dangerous road. It's at this point that Grant's blackouts become prominent as another identity takes over and "deals" with the threat at hand when things get particularly dicey. In many ways, this makes for an action sequence that deprived the viewer of the action. Right when we expect our lead to go full action-mode, he (and the audience with him) blacks out and regains consciousness when the action subsides. On paper, this sequence could easily go awry, but director Mohamed Diab handles it masterfully.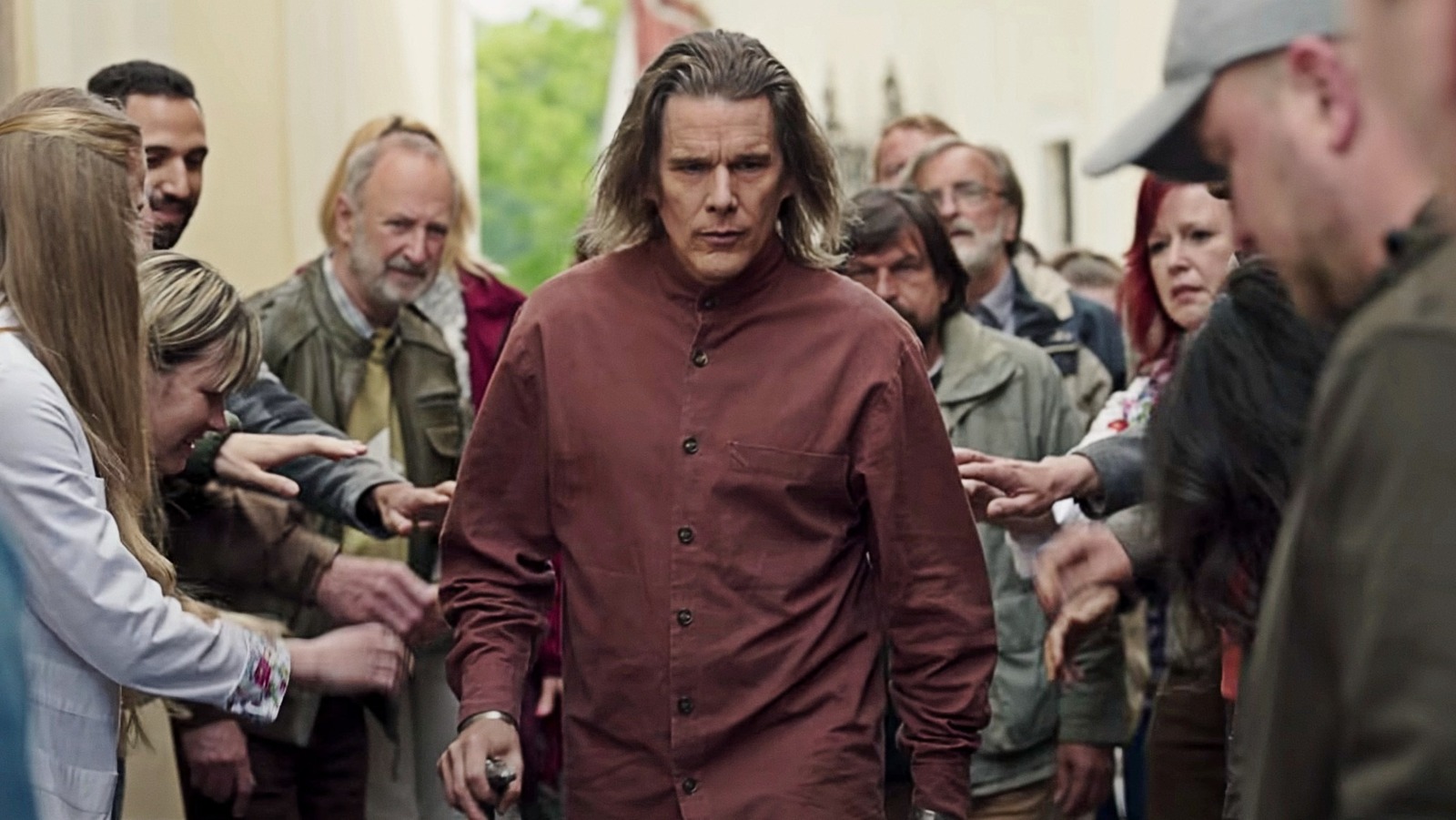 This isn't the old action sequence on display in Moon Knight's pilot. Grant's task to check the inventories of the gift shop is interrupted by a series of events that feel like a twisted version of Night at the Museum. This culminates in Grant meeting Marc Spector, the other identity also played by Oscar Isaac, in a spectacular back and forth that leads to the entrance of Moon Knight and his stunning costume.
Verdict: 8.75/10
Moon Knight kicks off in fine fashion, in large part due to a quirky, over-the-top performance from Oscar Isaac. The pilot borrows from various identity amnesia stories to provide a purposefully disorienting and intriguing introduction to the MCU's new hero. An excellent and unique action sequence caps off the MCU's best television pilot to date.
Images courtesy of Disney+ and Marvel Studios