By Josh B. Reilly and George Bate
From Ex Machina to Annihilation, Alex Garland has established a distinct style of filmmaking that leans into the abstract and the unusual, while leaving audiences left with unanswered, philosophical questions to address. Garland's latest effort Men continues this trend with admittedly mixed results. Men stars Jessie Buckley as a woman named Harper Marlowe, who travels to a remote town following the suicide of her husband. While this idyllic town is intended to be a place of healing for Harper's trauma, her stay becomes a nightmare as she encounters a series of menacing men (all played by Rory Kinnear). 
Without a doubt, Men is an intense, unconventional, and inevitably divisive cinematic experience. Some will walk out and hail Men as a new horror classic, while others will deride it as dull and misguided. Viewers' enjoyment of Men will largely come from how receptive one is to abstract, gruesome horror. Garland evokes Lynchian horror tropes in delivering striking visuals coupled with an uncomfortably ominous tone. Nothing is spoon fed to the audience, making Men a far better film if it is experienced rather than contemplated. 
Unexpectedly, Men is equal parts folk horror and home invasion thriller, with the former working far better than the latter. Jessie Buckley's ill-fated venture to a too-good-to-be-true town is akin to the likes of The Wicker Man and Midsommar. This makes for a captivating and nail-biting first half as the tension continues to build and the unusual occurrences become more prominent. Unfortunately, Men becomes a home invasion thriller that doesn't exactly come together.
In this sense, Men is a film carrying a brilliant premise that never truly lives up to its potential. Vacationing in a cozy English village in the country, disturbingly surrounded by a myriad of men who all look the same, is certainly intriguing to say the least. But, this intrigue eventually runs out of steam with a final act that is too abstract. 
Featuring front and center of the film is Jessie Buckley, who appears in virtually every frame of the film. Buckley is excellent in portraying a woman burdened by guilt and trauma desperate for peace and quiet. Men wouldn't work without a compelling lead to get behind and Buckley proves more than capable. One of the few other actors in the film, Rory Kinnear, is the highlight of Men. Kinnear plays nearly every male character in the film and, as such, is tasked with delivering a range of different performances. Kinnear deftly switches from bumbling and humorous to dismissive and nonchalant to threatening. This is the kind of performance that (hopefully) raises Kinnear to total stardom following excellent performances in a number of projects, including Penny Dreadful.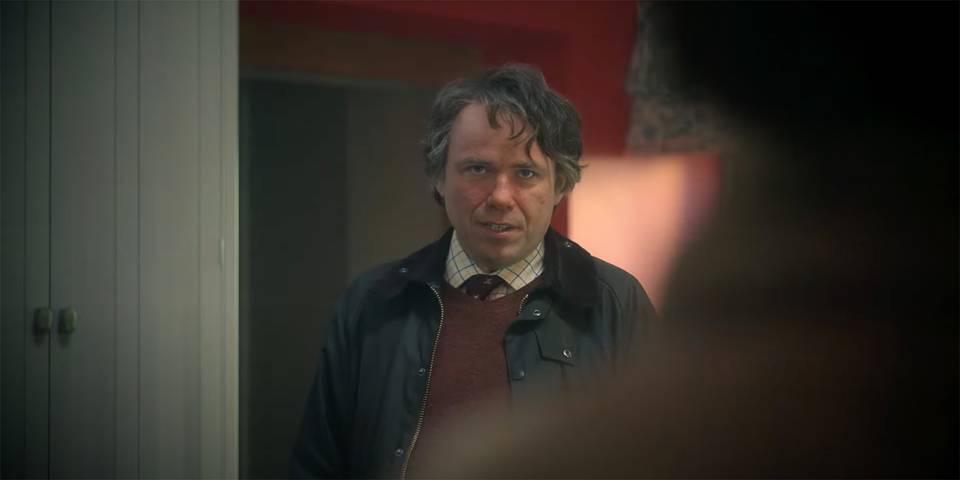 Certainly an intense and unconventional cinematic experience. Definitely will not be everyone's cup of tea given how abstract and gruesome it can be. Jessie Buckley and Rory Kinnear are incredible. Especially for Kinnear, this is the kind of performance that raises an actor to total stardom. The premise is intriguing, the tone is ominous, and fans of Lynchian horror will enjoy this film.
Men is one of those movies that you really need to think over before arriving at a solid opinion. It's equal parts folk horror and home invasion thriller, with the former working better than the latter. Jessie Buckley carries the film excellently and features in virtually every frame of the film. It may be too abstract for some, but is without a doubt a film that will linger after the credits roll. Part of this lingering effect is due to the striking visuals on display, while part of it is due to the commentary on the enduring effects of domestic abuse and trauma Alex Garland subtly interweaves through his film.
Verdict: 7/10
Frightening and iconic or meandering and dull? Men is an intense and unconventional horror film that will elicit divisive reactions among moviegoers. A mix of folk horror and home invasion thriller, Alex Garland's latest effort triumphs with an ominous tone, intriguing premise, and captivating lead performances. The film is ultimately too abstract and deteriorates in the final act, but proves better when simply experienced rather than overthought and analyzed.